Karen Reifinger, CMT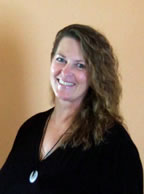 Being a lifelong student of Esoteric study and Mysticism, Karen is best known for her ability to guide others to reawaken to an intimate and profound Soul Consciousness. She is a certified instructor of LomiLomi, an accredited practitioner in LomiLomi, Huna and Kahuna Lapa'au (an ancient Polynesian approach to the spiritual nature of man and his/her place within the Universe).
Using an eclectic blend of world-wide healing modalities, Karen also promotes self-empowerment and self-healing for groups and individual seeking change and transformation. Guided by many well-known and obscure teachers such as Phil "Kihonua" Young (Kahuna of the Huna Mua tradition), Tom Cochran and Harry Uhane Jim, she continues to perpetuate the Sacred Healing Arts through healing sessions, educational programs and events.
Karen is currently located in Philadelphia, PA.


Karen Reifinger is approved by the National Certification Board for Therapeutic Massage and Bodywork (NCBTMB) and the Florida Board of Massage Therapy as a continuing education Approved Provider