Karen Reifinger, LMT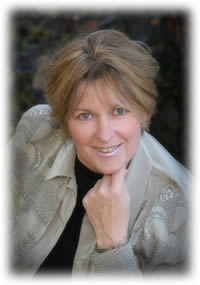 Karen is a practitioner and educator in the field of Hawaiian healing, spiritual and personal development. After personally experiencing the transformational effects of Lomilomi (Hawaiian bodywork) in 1998, she pursued the sacred healing practices of Hawaii to understand the profound nature of healing and ways to share the essence of true healing with others.
As founder and director of Hunamua Wellness in Eastern Pennsylvania, Karen offers individual sessions, consultations and workshops to restore integrity and harmony to mind, body, soul and spirit. She holds training programs and retreats in the United States as a (NCBTMB) National Certification Board for Therapeutic Massage and Bodywork continuing education provider, and has developed a 160 hour diploma program focused on Lomilomi and the Hawaiian Healing Arts that is approved by the Pennsylvania Department of Education.
Her 35 years of skills include a wide spectrum of traditional and non-traditional approaches to support a healing environment for full spectrum wellness, transformation and change. For her humanitarian service in the field of healing, Karen holds the esteemed Honor of Knighthood as a Dame in the Order of the Orthodox Knights of St. John, Russian Grand Priory under the Imperial Protection of the House of Romanov under Russian Grand Prior HH Prince Michael and Countess Bobrinskoy, Tatiana de Timasheff, Grand Dame of the Order.
Credentials:
Kumu Kahuna Lomilomi, Hahuna Lapa'au - Masterworks International, Sacred Temple Bodywork
Licensed Massage Therapist, Pennsylvania
Visionary Cranio-Sacral Therapist, Certified
Access Consciousness Bars®, Practitioner/Facilitator
Healing Touch for Animals Practitioner, Certified Practitioner
Approved Continuing Education Provider for NCBTMB and State of Florida
World Massage Festival Hall of Fame Inductee, 2010
Holistic Cancer Educator, Certified
Health Options Institute, Staff
American Integrative Medical Association, Member
Reverend Minister, Interfaith and Solomonic Coptic Church
PA MSG#003179
NCBTMB CE Provider #450639-08